Here's some images of the new 500 Series DI Units:
596 HD DI (640 x 640 Pixel 5" Screen) Color
570 DI Monochrome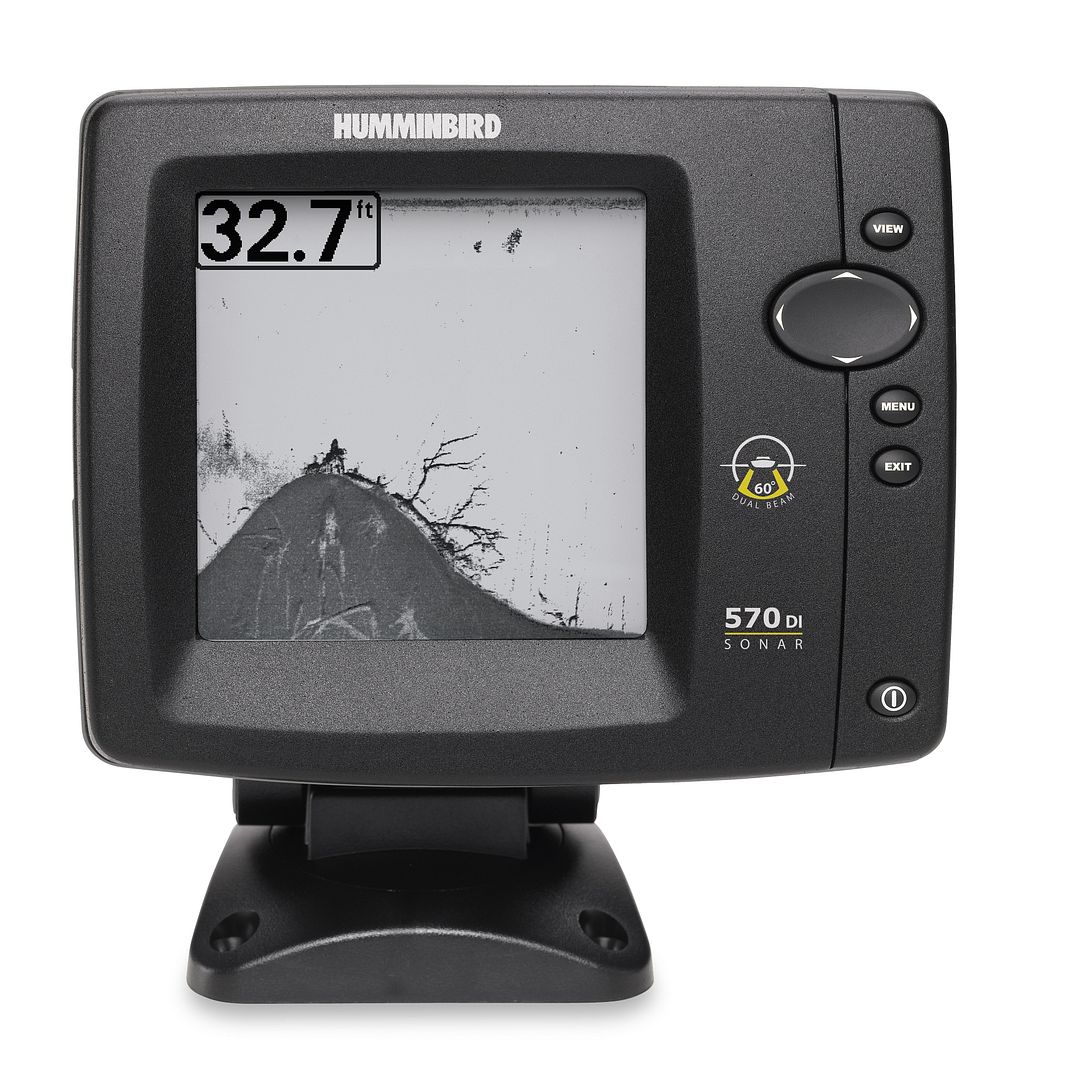 570 DI Monochrome Portable
New Official Press Release:
Humminbird® Offers Traditional 2D and
Down Imaging™ Sonar in One Package
EUFAULA, Ala. (October 2010) – Humminbird® is expanding sonar and price options for anglers by offering fishfinder models with both Down Imaging™ and traditional 2D Sonar technologies.
"We are the first manufacturer to offer the combination of dedicated Down Imaging and 2D Sonar in one model," Humminbird Brand Manager Dale Logue said. "This allows us to present consumers an even greater opportunity to choose the specific sonar technologies they want at a price that best fits their budget."
There are a total of five new Down Imaging/2D Sonar models including those with or without GPS capabilities, color or monochrome screen and one portable model. All models include best-in-class resolution with 640 vertical pixel screens boasting a true, unparalleled 5-inch 640V x 640H screen.
Humminbird's revolutionary Down Imaging Sonar focuses directly beneath the angler's boat to provide detailed, picture-like images of structure and the water column. All models also include traditional 2D Sonar capabilities with exclusive SwitchFire™ technology. "Having the ability to show detailed activity around the boat when stationary is important to anglers," said Logue, "All Down Imaging products work best when moving, so including traditional 2D Sonar is mandatory to accommodate the different fishing situations anglers often experience."
Here are brief descriptions of the five new Down Imaging/2D Sonar models from Humminbird:
• 788ci HD DI Combo includes GPS chartplotting capabilities with internal antennae, 5-inch color display, Ethernet capable, dual SD card slots and upgradeable software
• 597ci HD DI Combo includes GPS chartplotting capabilities with internal antennae, 5-inch color display and single SD card slot
• 596c HD DI includes 5-inch color display without GPS capabilities
• 570 DI includes 5-inch monochrome display without GPS capabilities
• 570 DI Portable includes 5-inch monochrome display without GPS capabilities, rugged carry case, suction cup transducer, 7Ah battery and charger
All models will ship with a newly designed high-speed transducer. Speeds over 50 mph and depths greater than 250 feet have been verified with the new transducer. Different variations or attachments for the transducer will allow mounting in-hull, thru-hull, on the transom, or attached to a trolling motor. The transom mount variation will ship with all Down Imaging products except the 570 DI Portable.
The price range for the new Humminbird Down Imaging/2D Sonar models is $299.99 to $799.99. The new models will be available to consumers in January of 2011.
For more information visit humminbird.com, contact Humminbird, 678 Humminbird Lane, Eufaula, AL 36027, or call 800-633-1468.
Johnson Outdoors Marine Electronics, Inc. consists of the Humminbird, Geonav, Minn Kota and Cannon brands. Humminbird® is a leading innovator and manufacturer of fishfinders, fishfinder/GPS combo units, chartplotters and digital depth gauges. Geonav® develops and manufactures state-of-the-art integrated navigation systems and autopilots for blue-water fishing and cruising yachts. Minn Kota® is the world's leading manufacturer of electric trolling motors, as well as offers a complete line of shallow water anchors, battery chargers, trim tabs and marine accessories. Cannon® is the leader in controlled-depth fishing and includes a full line of downrigger products and accessories.