Hi Greg, how r u?
Well im back to have a look at that transducer of mine.
I think I found the problems and may have the solution.
Just looking for your expert opion.
At 5knots I used to get a lot of clutter on 200khz and 80khz was totaly unreadable with the motor running. Solution moved cables away from other power cables.
Now I have a much clearer picture up to 7knots.
I own a polycraft 530 the hull is made of plastic about an inch thick.
As you can see in the pics, there are chines either side and a lot of air geting set down under the boat, so no clean water at the transum.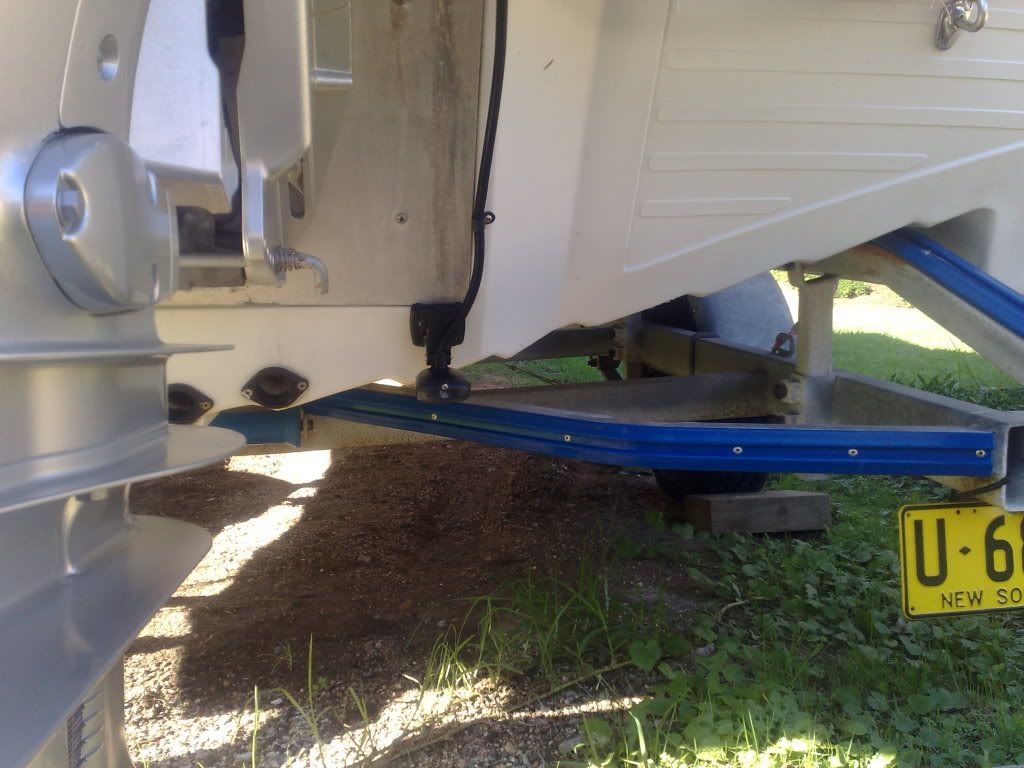 Something else you will see in the pic is a water pick up for deck wash thru hull, just infront of the transducer.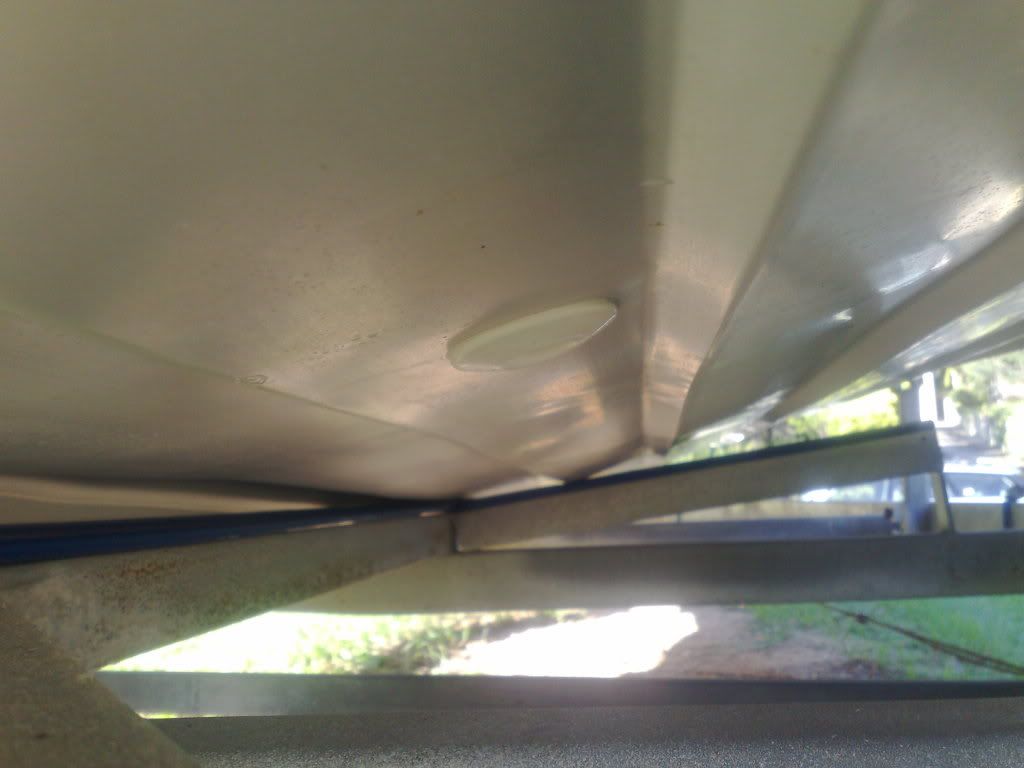 Possible solution
1 move transducer to another cleet line away from water pick up point.
2 mount trasducer on a slide plate to find cleaner water deeper in the water
Can I expect to get a clearer pic from my sounder ?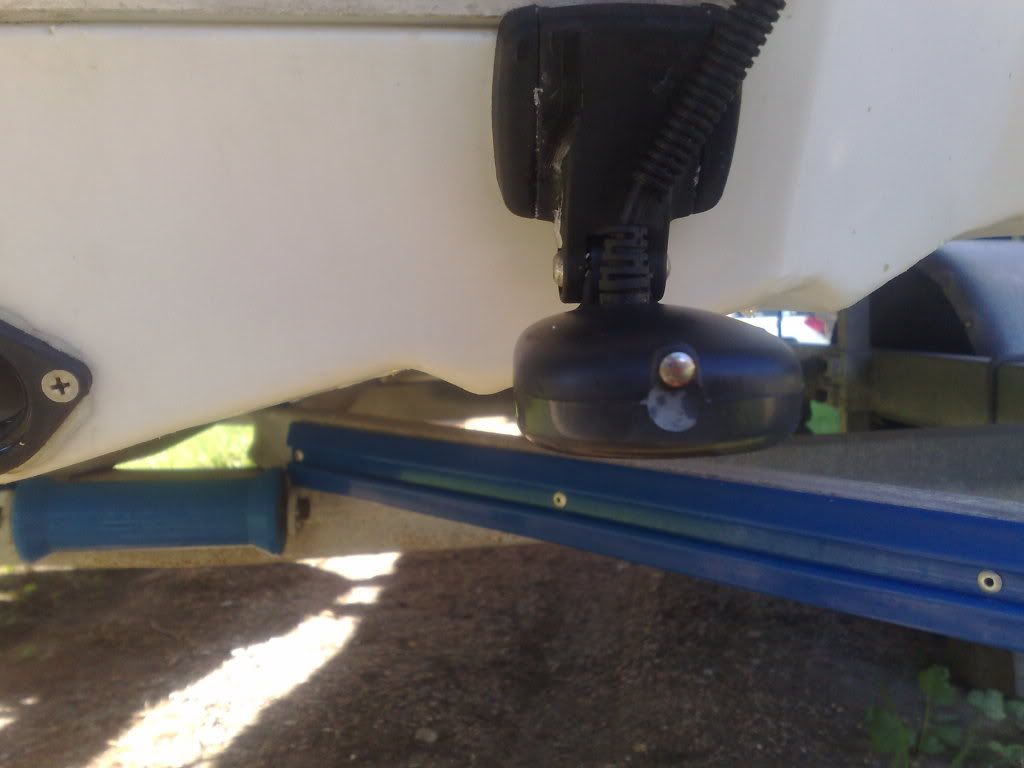 Or should I look at a shoot thru hull transducer or mount Plastic Flush Mount Thru the Hull Transducer ?